You've known each other for years. No one gets you like your best friend. So when feelings start popping up unbidden, it can be confusing and emotional. Are you just friends, or could there be something more? As a hardcore romantic comedy fan, the friends-to-lovers romance trope is my all-time favorite. The best films in the subgenre show two people's love grow slowly as they get to know each other inside and out. If you're currently crushing hard for a friend, stream these friends-to-lovers rom coms to get some ideas. (Of if you're more of an enemies-to-lovers babe, we have a list for that, too.)
Bianca's longtime neighbor Wesley just informed her that she's the DUFF of her friend group–the "designated ugly fat friend." When the dig hits too close to home, she asks him to help her become more desirable. Robbie Amell as Wes is so convincing in his love for Bianca that this is an annual must-watch. Watch The DUFF on Showtime.
Even when two best friends fall in love with each other right away, it can still take years for their hearts to catch up, which is what happens in Love, Rosie. Rosie and Alex have been best friends since they were kids, but life just keeps getting in the way of their very real attraction. Watch Love, Rosie on Paramount+.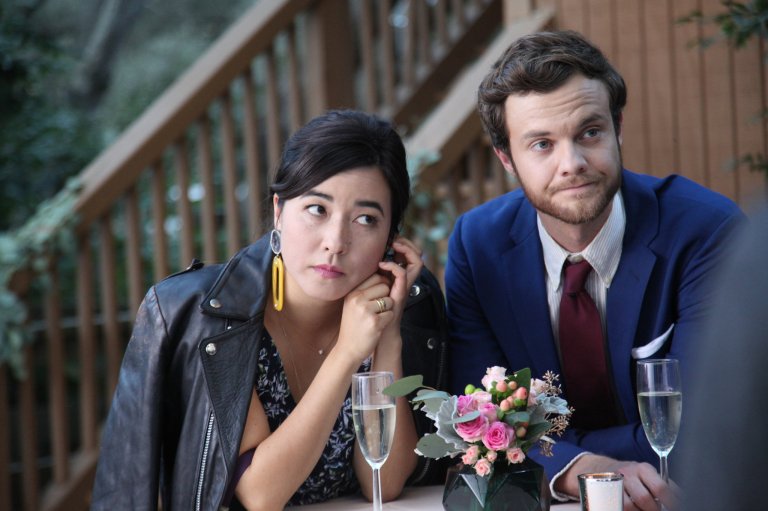 Ben and Alice have been invited to a lot of weddings over the summer, so rather than suffering through annoying questions at the singles table, they agree to be each other's plus ones. They may not start out the summer with feelings for each other, but after so many love-filled weddings something's bound to happen. Watch Plus One on Tubi.
Fred had such a crush on his babysitter, Charlotte. Well now she's running for president and has asked him to be her speech writer. The friendship and feelings that grow between Charlize Theron and Seth Rogen's characters are so convincing that it'll have you wishing they were together in real life by the end. Watch Long Shot on Prime Video, Netflix, and Paramount+.
Another Seth Rogen movie for the list, this one finds longtime best friends and roommates Zack and Miri in dire straits when they don't have enough money to keep their heat on. What better way to raise some quick cash than make an adult film? This movie is surprisingly sweet and wholesome considering the title and plot. Watch Zack and Miri Make a Porno on Prime Video and Tubi.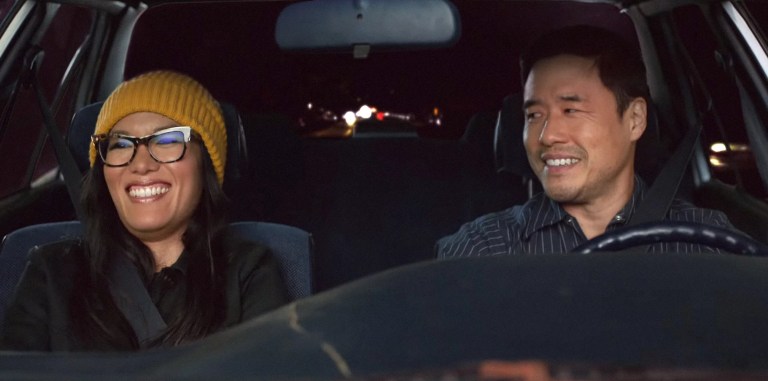 Sasha and Marcus grew up next door to each other and were instant best friends. That all changed after an impromptu jaunt in the back of Marcus's car when they're teens. Now they're adults and have lost touch, but Sasha is back in town to open a new restaurant and things might just pick up where they left off. (This one has an A+ cameo, too.) Watch Always Be My Maybe on Netflix.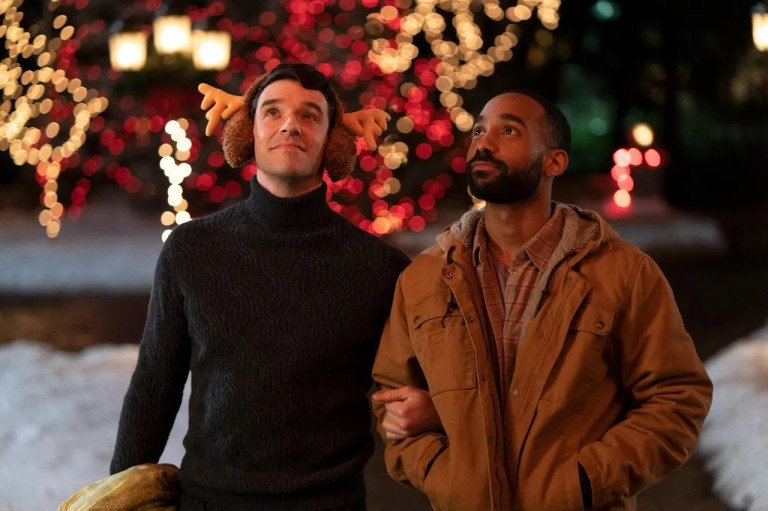 Peter brings his longtime best friend Nick home with him to be his fake boyfriend but goes back on the idea when his mom sets him up with a sexy spin instructor. But clearly the rest of his family are way more in-tune with what's really going on than Peter is. Sometimes you just need a cute, queer holiday friends-to-lovers rom com with a dash of "fake dating." Watch Single All the Way on Netflix.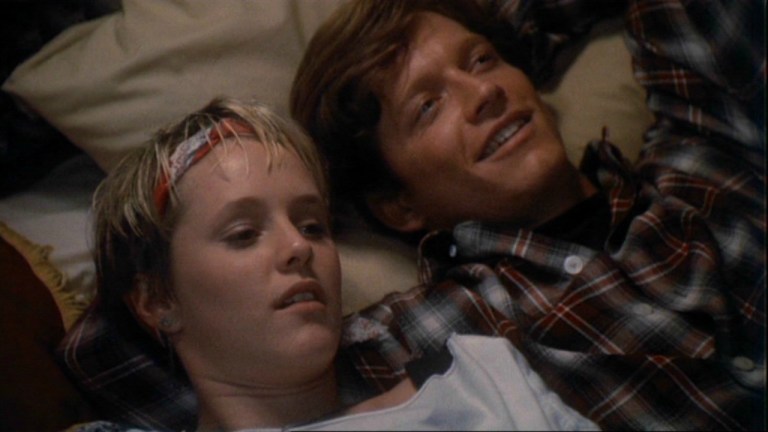 This quintessential friends-to-lovers rom com from the 80s finds Watts trying to help her best friend Keith get with the pretty popular girl, even though Watts herself has been madly in love with him for years. If you need a lesson in how to do this trope right, watch the "kissing practice" scene. And then watch it again just for fun. Watch Some Kind of Wonderful on Max.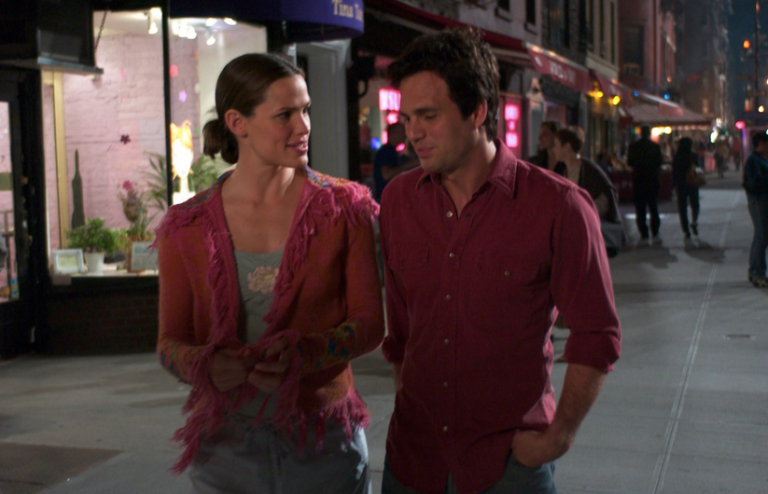 All teen Jenna cares about is being "30, flirty, and thriving," which means she totally misses the fact that her best friend Matt is head-over-heels in love with her. When she wakes up in her 30-year-old body, it's Matt who helps her realize what's truly important in life. And when your best friend is Mark Ruffalo, how can you not listen to his advice? Watch 13 Going on 30 on Netflix. (And check out this scathing takedown: Is 13 Going on 30 Anti-Feminist?)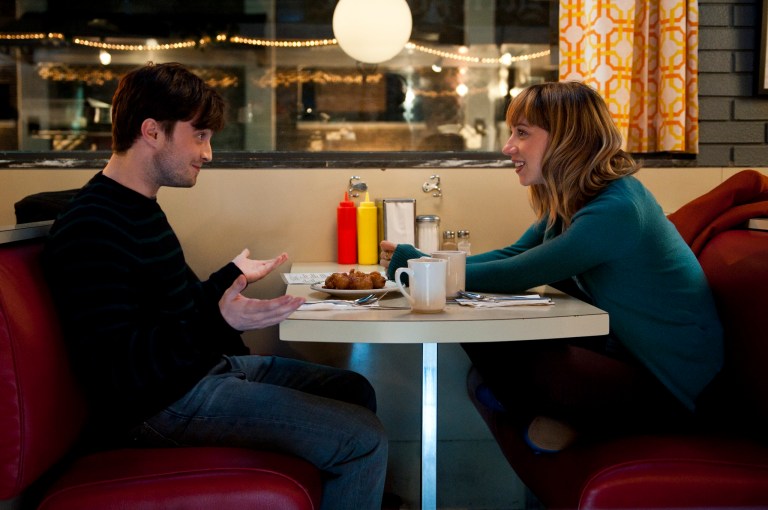 Also known as The F Word, this is a classic tale of a guy getting friend-zoned when he falls in love with a woman who just wants to be friends. Does it maybe give unrealistic expectations for people dealing with unrequited love? Sure, but it's still a fun watch. (Also, we're happy to see Daniel Radcliffe in literally anything.) Watch What If on Showtime.