How many kids does Rihanna have? On May 13, 2022, the singer welcomed her first child, son RZA. At Super Bowl LVII, we learned she was pregnant again!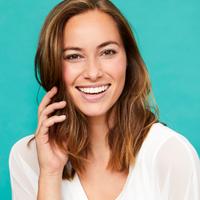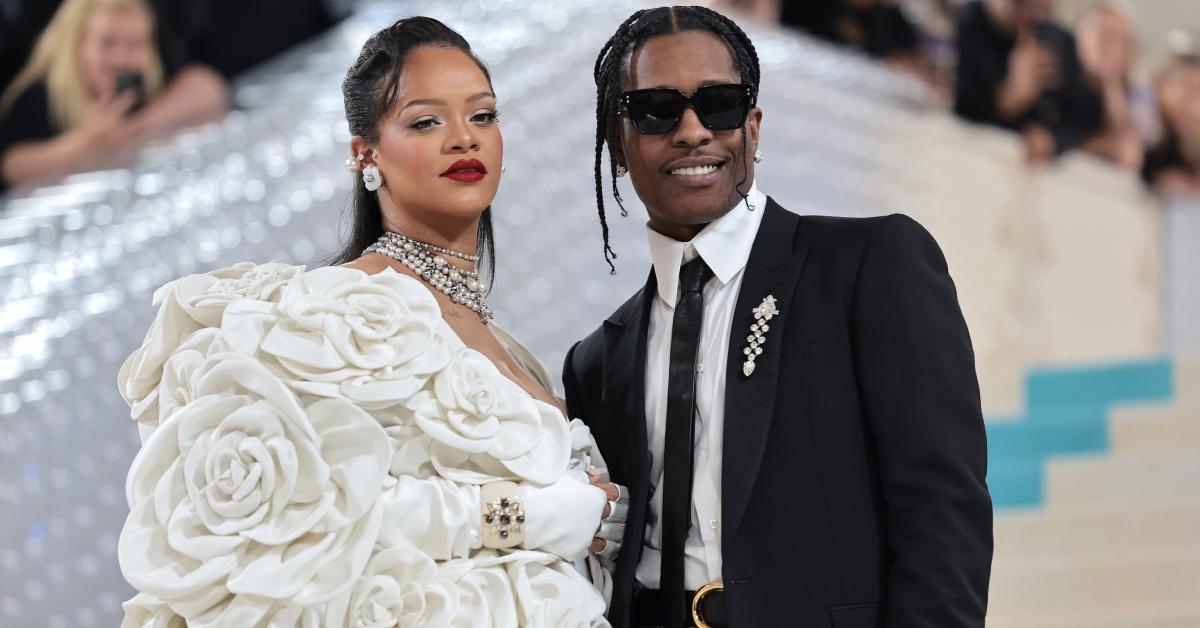 Despite saying years ago that she wasn't ready for kids, Rihanna is now one proud mamma! That's right, the "Lift Me Up" singer isn't only catering to herself, her career, and her beau, A$AP Rocky, but also her son RZA. But wait, doesn't Rihanna have more kids?
Article continues below advertisement
Despite past rumors that Rihanna was a mom prior to the birth of RZA, the singer only had one child at the time. However, during the 2023 Super Bowl LVII half-time show, her first live performance in more than five years, the "B—- Better Have My Money" singer stepped out in a red getup, flaunting her second baby bump!
Want to know more about Rihanna's pregnancy and her current status with A$AP? Keep scrolling!
How many kids does Rihanna have?
Fans of the Barbados native learned she was pregnant with her first child in January 2022. While spending some quality time together in New York City, Rihanna and her boyfriend (or husband as some believe the two secretly wed) were captured holding hands. Rihanna was sporting a bright pink puffer jacket with the bottom buttons left open only to reveal her baby bump.
A few months later, the couple welcomed their son RZA in May 2023.
Article continues below advertisement
Fast forward to February 2023, and Rihanna is once again, showing off a rounded belly, this time, during her Super Bowl LVII performance. Although Rihanna hasn't announced her official birth, TMZ let some information slip.
She apparently had a secret birth on Aug. 3, 2023. The rest of the details are still foggy, but a source told the publication that the new baby's name begins with an «R.»
Article continues below advertisement
Rihanna is also a proud auntie!
Some years ago, fans assumed the adorable little girl Rihanna was constantly being captured holding was her daughter. Turns out, the cutie pie is actually her second cousin, Majesty. Majesty's mother is Rihanna's cousin, Noella Alstrom.
Sometime in 2020, Rihanna celebrated Majesty's fourth birthday with the ultimate dedication on Instagram.
Article continues below advertisement
«It's Her Majesty's birthday! 4 years old means I'm 4 years older! Where does time go? Love you 'oxtail,'» Rihanna captioned the first of four posts dedicated to her niece. «Hope today is the happiest yet! Also, hope your mom reads this to you! P.S. first birthday I missed, so I'm spamming y'all idc idc idc.»
So sweet.
Article continues below advertisement
Rihanna previously revealed a long-term family plan … and it included kids.
A few years ago, the Fenty Beauty founder unveiled her 10-year plan, and it involved children. In a story for British Vogue, Rihanna stated, «I'll have kids — three or four of 'em.»
That wasn't the only time she mentioned her desire to have kids.
Back in June 2019, Rihanna told her Ocean's 8 co-star, Sarah Paulson, that she wanted to be a mother «more than anything in life.» It looks like Rihanna stayed true to her plan, although she's still a few kids short of her goal.
Article continues below advertisement
Rihanna was going to have kids — with or without a man!
While wanting a fast-paced career and kids may not seem that different, society's harsh standards might say otherwise to a mother who doesn't need a man. In the same interview for British Vogue, Rihanna confidently admitted that she would have kids whether there was a partner in the picture or not.
Article continues below advertisement
«I feel like society makes me want to feel like, 'Oh, you got it wrong.' They diminish you as a mother if there's not a dad in your kids' lives,» she said.
To her, what counts is the relationship between the child and the parent. «The only thing that matters is happiness, that's the only healthy relationship between a parent and a child,» Rihanna explained. «That's the only thing that can raise a child truly, is love.»
Rihanna's mom Monica is her biggest inspiration.
It's known that Rihanna considers herself the "muse" for Fenty Beauty. But to her, it's also a love letter to her mother, Monica, whom she would watch apply make-up growing up. The first time she wore a full face of makeup was at 16 years old for a pageant at school, and it was applied by none other than mom. She's loved wearing make-up ever since. 
Article continues below advertisement
The bond between Rihanna and her mother is strong. Perhaps logically it would seem that her views on motherhood — not just beauty and strength — have also been dramatically shaped by Monica. 
Article continues below advertisement
Rihanna witnessed the struggle her mother went through as a Guyanese immigrant in Barbados and as a single parent who survived domestic violence.
«She is the strongest woman I know, if not the strongest,» Rihanna told The Guardian.
Monica worked an incredible amount to support her family, leaving Rihanna to take care of her brother. Although her mother's schedule kept her away from her family until late at night, Rihanna knew that everything their mother did was out of love and support for her and her brother.
"I'm not gonna be able to take my eyes off my kid. I know that already about myself," Rihanna told Vogue in 2018. "They're going to have to force me to hire a nanny."
.