Summary
Don Cheadle reflects on his failed Fresh Prince of Bel-Air spinoff, mentioning that he shot a pilot and wrote the intro song for the show.
Despite the spinoff not being successful, Cheadle's career flourished in other areas, including acclaimed movies and collaborations with Steven Soderbergh.
The Fresh Prince of Bel-Air spinoff wasn't necessary for Cheadle's success, as he has become a household name through various other projects, including the Marvel Cinematic Universe.
As the property enjoys new life with its dramatic reimagining, Don Cheadle reflects on his failed The Fresh Prince of Bel-Air spinoff. Cheadle starred in the Will Smith-led sitcom as Ice Tray, an old friend of Will from Philadelphia who Aunt Vivan and Uncle Phil initially take issue with when he begins dating Hillary, though find a respect for him when they learn of the duo's emotional past. Though only appearing in one episode of season 1, Cheadle's character nearly marked the first proper expansion of the Fresh Prince of Bel-Air franchise.
During a recent «A List» interview with Vanity Fair, Don Cheadle opened up about his scrapped The Fresh Prince of Bel-Air spinoff. The actor recalled being surprised when he found the pilot for the sitcom online one day, and shared how he wrote the intro song to the show with his producing partner and friend Kenny Finch, though admitted he wasn't sure if the team «ultimately would've used it.» See what Cheadle shared in the quotes and video below:
Yeah they did, I shot a pilot. I think you can actually find it online. It just popped up and I was like, "Oh, wow, here's the pilot." Yeah [I wrote the intro for it]. At that point, I was doing a lot in studios, I thought — again, I was never going to completely drop the idea of doing music, it was always in the sidecar. I wanted to take a crack at the theme song, and they were like, "Go ahead." So, myself and my producing friend, Kenny Finch, wrote the theme song, and it's the one — I don't know if we ultimately would've used it. [Laughs] But that is me singing, and you can hear all of it [in the pilot opening].
Don Cheadle's Unfortunate Streak Of Failed Spinoffs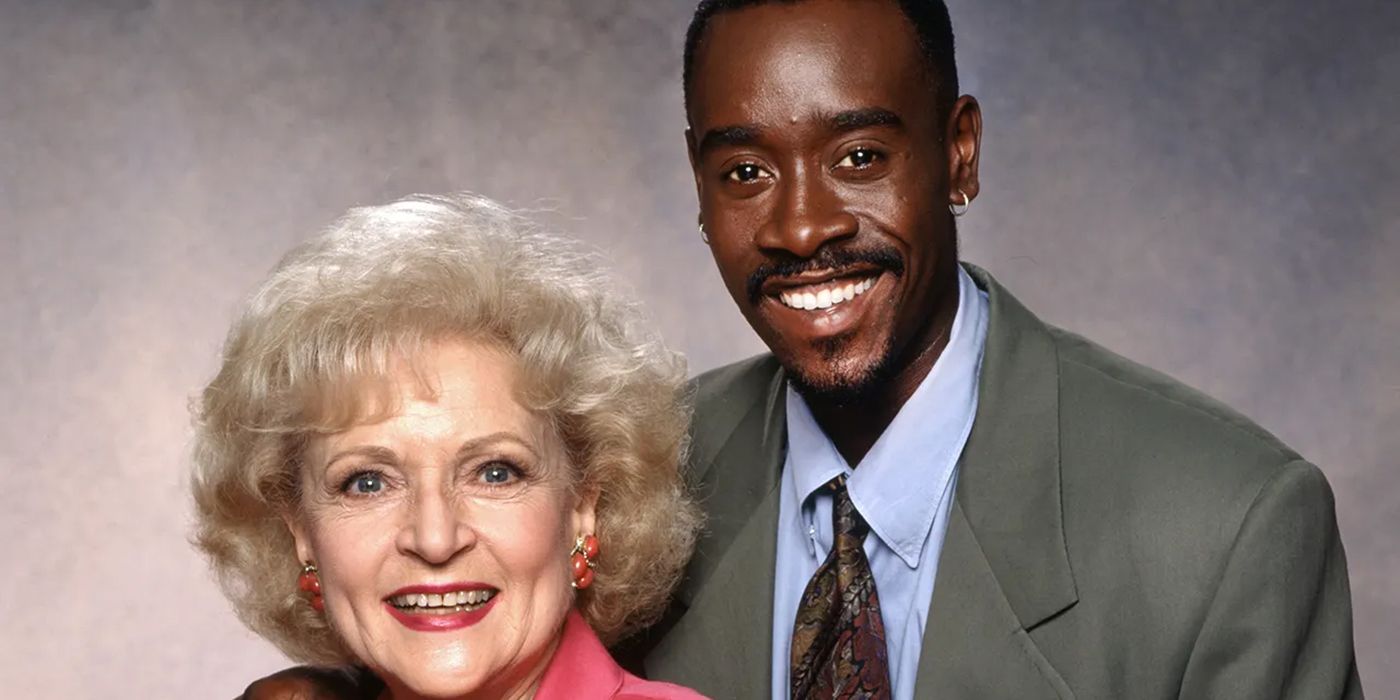 The failed Fresh Prince of Bel-Air spinoff, In the House, was unfortunately only the first of Cheadle's attempts to star in a spinoff of a hit sitcom as he would follow up his appearance on Smith's show with The Golden Palace, a sequel spinoff to The Golden Girls. Despite airing shortly after its original show, the show struggled in its ratings as its debut season went on, resulting in CBS executives changing their mind on a season 2 renewal order at the last minute. The Golden Palace has since gone on to enjoy retrospective success following its Hulu arrival.
Though In the House may not have made it past its pilot stage, it partly worked in Cheadle's favor in his career after the fact. Rather than getting being unable to explore other opportunities due to an attachment on a demanding sitcom schedule, the star was able to go on to score widespread recognition on the big screen with the likes of the acclaimed neo-noire thriller Devil in a Blue Dress, with critics singling him out for praise over Denzel Washington, John Singleton's historical drama Rosewood and Steven Soderbergh's Out of Sight.
The latter project would prove fruitful as he went on to collaborate with Soderbergh on an additional four movies, including the Ocean's trilogy and No Sudden Move. Cheadle has further gone on to enjoy success in a wide range of projects on the big and small screen, namely that of the Marvel Cinematic Universe, in which he will finally be getting a solo title in the form of Armor Wars in the near future. While his The Fresh Prince of Bel-Air spinoff may not have made the same impact as Smith's sitcom, it's evident it wasn't needed to make Cheadle a household name.
Source: Vanity Fair