Summary
«The Ultimatum» season 2's Trey and Riah are expecting their first child, adding to the growing number of couples from the show who are starting families.
Riah shared her sonogram on Instagram, expressing excitement and gratitude for the past five months of pregnancy.
The baby is due in January 2024, and Trey and Riah are eagerly preparing for their next chapter as they join the club of «Ultimatum» couple children.
The Ultimatum: Marry Or Move On season 2's Trey Brunson and Jeriah «Riah» Nelson have revealed they're expecting their first child just days after the season ended on Netflix. The Ultimatum: Marry Or Move On season 2 saw five couples enter into the experiment, all seeking clarity about their relationships. Trey issued the ultimatum to Riah, hoping to move to the next phase of their relationship and get one step closer to marriage. Riah was happy with Trey, but was still uncertain about committing entirely. Though the pair had varying levels of success in their trial relationships with Ryann McCracken and James Morris, respectively, they found The Ultimatum fruitful.
Riah revealed on Instagram that the couple will be welcoming a new member of the family early next year, sharing a photo of her sonogram along with a sweet caption. «❤️Next Chapter: Motherhood 👶🏾🍼,» Riah said. «These past 5 months have been so sweet and special. From hearing your heartbeat to little flutters and kicks. We cannot wait to meet you. ❤️» The Ultimatum season 2 success story are both excited for their upcoming journey into parenthood, each sharing their own version of the post.
Trey, in his own post of the same photo, shared that he's already in love with their new addition. «EVERYBODY!!!,» Trey shared in his post, «Me and @jeriahnyree are ready to welcome our baby into the world. I fell in love with our little one as soon as I found out she was pregnant.» The expecting parents have a ton to look forward to.
Their Baby Is Due In January 2024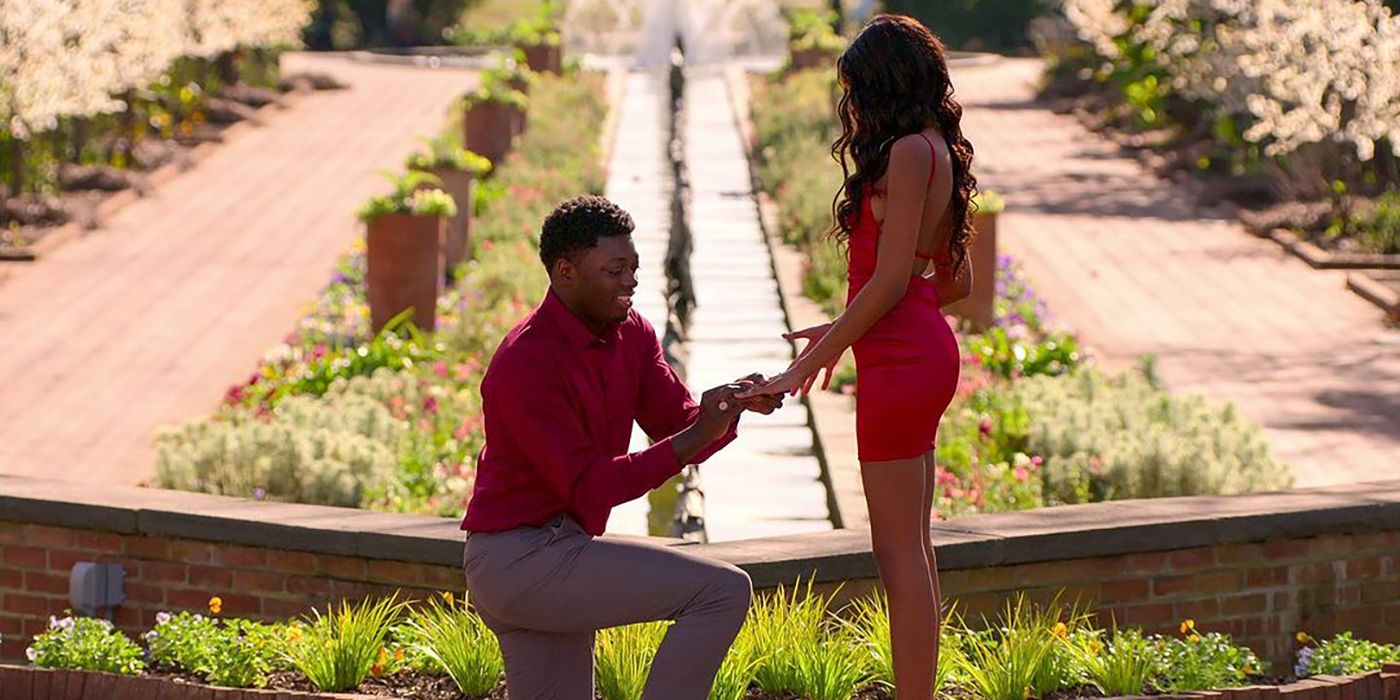 Trey and Riah have a few more months to get ready for the next chapter of their lives, as their little one's due date was revealed to be January 5, 2024. Trey shared on his Instagram that a gender reveal would be coming soon for the next Ultimatum baby, which will be joining a growing group of Ultimatum couple children. The couple were met with congratulations from nearly everyone in their cast, including their trial marriage partners Ryann and James, who seemed thrilled for the pair. While Trey and Riah are still preparing for their next phase, both are clearly excited to meet the newest member of their family.
Trey & Riah's baby won't be the first Ultimatum baby from this season, but they will join a growing club. The Ultimatum: Marry Or Move On season 2's Lisa Horne & Brian Okoye found out they were expecting their first child during their time on the show, and due to Lisa's pregnancy, chose to leave the experience before the trial marriage period began. Meanwhile, The Ultimatum season 1's Madlyn Ballatori & Colby Kissinger found out Madlyn was pregnant shortly after their time on The Ultimatum. Madlyn & Colby welcomed a daughter in 2022, and are currently expecting another baby. Both couples are happily still together.
With The Ultimatum: Marry Or Move On season 2 producing a huge group of couples who are happily together and moving into the next phases of their lives, Trey and Riah are excited to be moving forward alongside their cast. As the get ready for what will likely be the biggest challenge of their relationship, both seem excited to be moving into a new chapter. For a couple who has already beat the odds on The Ultimatum: Marry Or Move On, parenthood will hopefully provide an exciting challenge to bond over.
Sources: Riah/Instagram, Treyvon Brunson/Instagram