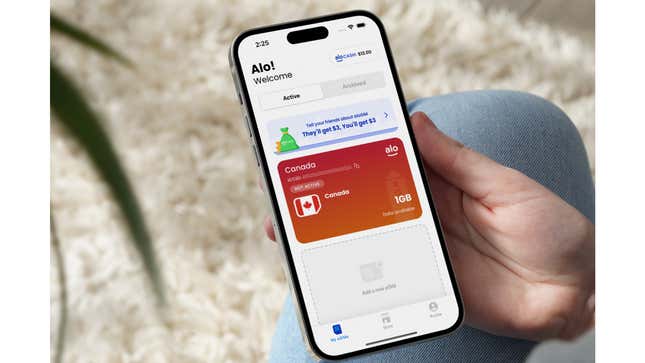 An eSIM is an affordable way to stay connected while you're abroad without having to worry about roaming charges, and this aloSIM deal gets you lifetime eSIM data access and a $50 credit to use on data plans on sale for $21.97 right now. Here's how it works:
After

buying the voucher

a day or so before you leave on a trip, select one of aloSIM's data packages and install the digital SIM card on any compatible device. Then, when you arrive at your destination, activate your package to start using the data.
While the eSIM itself never expires, the actual data package is only valid for the length of time stated at purchase (i.e., seven days after activation, etc.). So if you buy a seven-day package and only use a tiny bit of the data, that data package is still going to expire after seven days.
aloSIM has data packages priced as low as $4.50 for a week of data.
Remember that the data does expire, and you won't have leftover data for your next trip unless it takes place within the validity period of your chosen data package. And if you're planning to get a new device, you can transfer your eSIM with no problem (and aloSIM has plenty of helpful information on the site to help you).
You can get this aloSIM Mobile Data Traveler Lifetime eSIM and $50 data credit on sale for $21.97 until September 24 at 11:59 p.m. PT, though prices can change at any time.
.