Nadav Itzkowitz works as a producer at Your Mom's House Studios and has become a staple on many of its podcasts. Where has he been lately?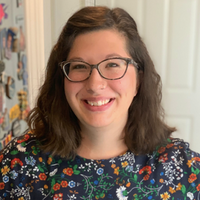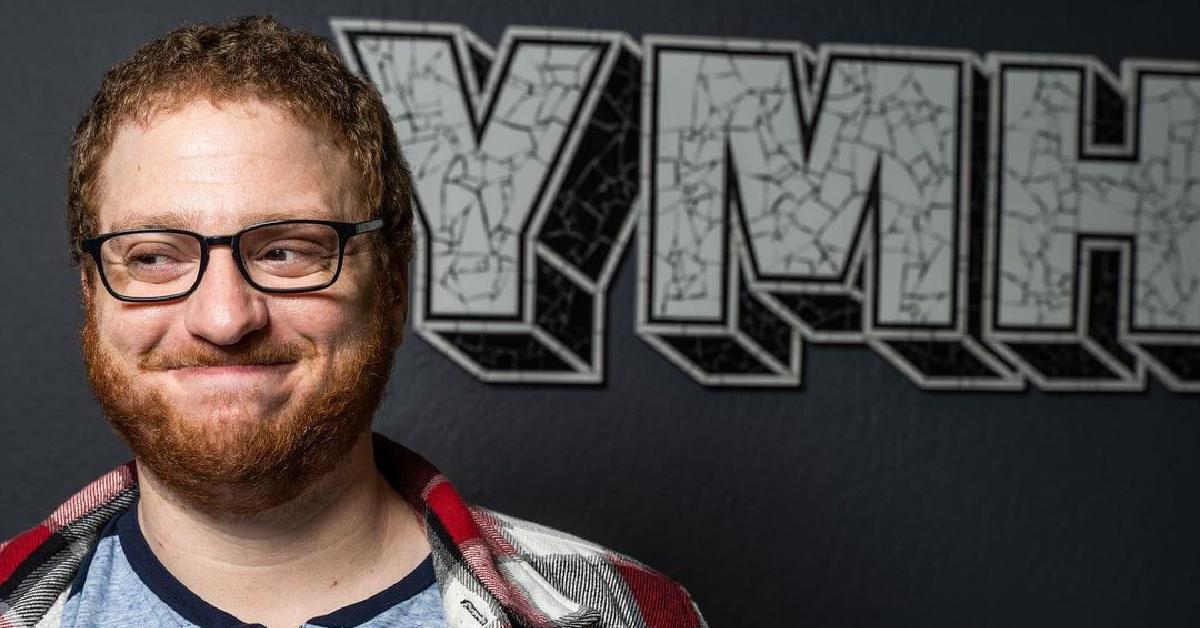 Over the past decade, the podcast Your Mom's House has become one of the most popular comedy podcasts around. Hosted by the husband-and-wife team of Tom Segura and Christina Pazsitzky, the podcast started out as a hilarious, behind-the-scenes look at their real-life relationship, but it didn't take long for one successful podcast to become a whole network.
Article continues below advertisement
YMH Studios now produces not only Your Mom's House, but also 2 Bears 1 Cave, Where My Moms At, and Dr. Drew After Dark. A lot of the production side of things is done by Nadav Itzkowitz, who helped Christina and Tom start producing YMH after only 40 episodes. Nadav isn't just a behind-the-scenes guy, though — audiences hear from him often and he's become a central figure of the network. Recently, Nadav has been absent from the shows, and people are starting to wonder what happened.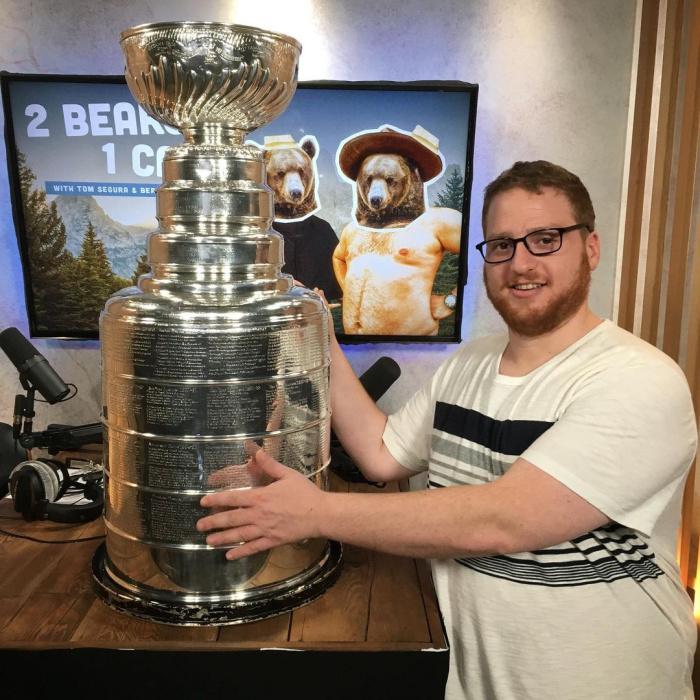 Article continues below advertisement
What happened to Nadav from 'YMH'?
On the Jan. 25, 2021 episode of 2 Bears 1 Cave (hosted by Tom Segura and Bert Kreischer), things ended on a rather somber note when Bert acknowledged Nadav's recent absence. "No slight on the men working in the booth this week, [but] I miss Nadav's laugh," Bert said. "I miss it." Tom was quick to agree, and then said this: "A lot of people don't know. Nadav is no longer with us." Bert then said: "Nadav, if you're watching this, I hope you're laughing."
Naturally, fans really started to worry about Nadav. Tom saying Nadav is "no longer with us" definitely sounds a bit ominous, right? Some people also pointed to one of Bert's tweets from Jan. 21, in which he refers to Nadav's job and says, "Sadly that spot is open." People took to Twitter, Reddit, and other corners of the internet to try to figure out what had become of Nadav.
Article continues below advertisement
The good news is that fans of Nadav don't need to worry about his well-being. Although the guys haven't been particularly forthcoming with news about the producer, it appears as though their portentous references to him have been, as they say, a bit. Fellow YMH Studios member Josh Potter even apparently confirmed that it was a joke in a recent livestream. 
Article continues below advertisement
Is Nadav moving to Austin?
Back in 2020, Tom and Christine announced that big moves were in store for YMH Studios — and they meant that quite literally. The couple decided to pick up their LA roots and head out for Austin, Tex. Their decision to move came shortly after fellow podcaster Joe Rogan announced his own move to Austin. Joe was actually one of the first people to encourage Tom and Christine to get into the podcasting biz and has maintained close ties to the network over the years.
Article continues below advertisement
After Tom and Christine revealed they would be moving across the country, YMH fans immediately started questioning whether Nadav and the rest of the production staff would also be moving.
But as the show expands and grows, it seems Nadav is moving in a different direction.
Why is Nadav leaving 'YMH'?
On the Sept. 20, 2023 episode of the show, the producer revealed, «I don't think this is for me anymore.» He added, «We've all kinda outgrown each other.»
With that, he confirmed he was resigning from his position at YMH.
Article continues below advertisement
Meanwhile, don't think that Nadav left the podcast to focus on his marathon goals. Instead, as he revealed, his hip has been bothering him and with him losing health insurance upon leaving his position, Nadav concluded, «I am 100 percent positive this marathon will handicap me.»
So, no, the marathon is not the reason behind his departure. It seems instead like many fans, Nadav simply realized it's time for him to move on. We wish him luck in his future endeavours, and there's no doubt he will be missed.
.